Post by drallore on May 1, 2017 16:40:44 GMT
San Fransokyo. A city filled with people of various backgrounds, classes, and traumas. Until now you've each been a member of a crowd. You've blended in, lived your life, had your dramas, did your best to survive, but we all have that sense of longing in ourselves. A sort of lack of fulfillment, a yearning for a satisfaction that you can't quite define, but you know you'd know it once you found it.
Last night you each had an odd dream. You found yourselves in a luxurious blue velvet room, reminiscent of a nightclub. Bright neon blue lights flashed along the floor, occasionally illuminating a man sitting at a private booth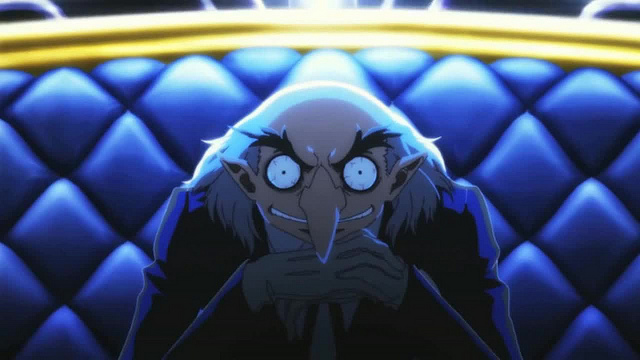 His eyes seemed to stare deep into your soul as he called you to sit across from him. He made light conversation, discussing your personal experiences, commending you on making it so far in life thus far, and asked if you felt satisfied with how things were. He asked if you would like something more? But you didn't seem to answer. Not so much by choice, but because you couldn't. He just chuckled
"ThAt'S FinE, pErhaPS iT's An eFfEcT oF alL ThEse WiLD CArDs AppEarINg aT OnC333-"
Then you awoke. You went about your day, but at some point, your path took you out past Central Station, where a large TV on a building had a newscaster reporting on a large spike of suicide attempts amongst youth between the ages of 15-22 in the last week. Seldom seem to actually end fatally, but it still prompts the question; What is instigating these events. You didn't have much time to think about that though. Suddenly your phone started ringing with some cheeky childlike laughter. When you check your phones, a weird creature with a white ball face and blue hat is laughing, while the words "Entering Mythos! Enjoy your stay!" Dances across the screen.
When you look up, the once crowded city is now completely empty, except for you, and 3 other people (they other players). The city sky is now a vibrant pink, windows on buildings flash neon greens, and there seems to be a bit of black rain, but the raindrops aren't actually water, but for some reason numbers? Numbers are falling from the sky. You're pretty sure you haven't done any drugs today. . .